In business since 1996, SM Heating and Air Conditioning Inc. is proud to celebrate over 20 years of dedicated reliable service as the most trusted HVAC Contractor in Morris County, NJ. We provide HVAC service in Morris County, NJ, Essex County, NJ, Passaic County, NJ and Bergen County, NJ.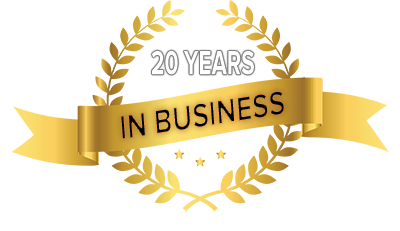 It has been our pleasure to serve this community for years. Since the very beginning, our team has dedicated themselves to continuous heating and air conditioning education.
Our goal is to bring you quality installation and courteous, friendly service throughout our relationship with you. We're committed to providing you the most efficient, comfort equipment system and keeping it running reliably and efficiently for years to come.
Exceptional Products, Excellent Opportunity
Having the right people on the job is just as important as choosing the best equipment. Combine our highly trained professional installers and products and you have indoor comfort systems built to last.
As a Luxaire® dealer, we'll help you select your comfort system, install it, and provide quality service. We're happy to stand behind quality Luxaire® products because they're built to last. Since 1939, Luxaire® has been setting the performance standard in the heating and air conditioning industry.
Feel Comfortable in Your Home
Keep your family comfortable and healthy all year long with our dependable service and products.
Services:
Heating & A/C Installation & Repair
Preventative Maintenance
Central Humidification
Air Purification Systems
Clean Room & Computer Room Systems
"Ductless" Central A/C Systems
Ductwork Design
Zone Climate Control
Oil to Gas Conversion
Energy Efficient Units
Dry air can be the source of many ailments and can make your home an uncomfortable place to be. Installed as part of your heating and cooling system, an Aprilaire Automatic Humidifier uses patented technology to adjust to outdoor temperatures and provide optimum moisture levels throughout your home.
We are proud to offer the full line of Aprilaire products – including Automatic Humidifiers, Dehumidifiers, Air Cleaners & Zone Controllers.
We'll Return Your Phone Call
In our experience, dedicated honest service is equally important to the quality products we install. We're more than just sales and repairs – our team listens to your concerns and gets things right the first time. That means when you call us, we'll call you back within 24 hours.
Service All Makes & Models
24-Hour Emergency Service & Repair
Factory Trained Technicians
Local Company You Can Trust
All Work Guaranteed for 1 Year
FREE Heating & AC System Assessment